Ingredients matter

Sweetened using solely Monk Fruit Juice Concentrate, gut friendly and no aftertaste
No Stevia or Sugar Alcohols
Non-GMO certified
Formulated with all-natural ingredients, free from preservatives, artificial flavours, colours and sweeteners

Kid friendly & balanced in fibre

We take your tummies seriously, and we know that too high of a fibre content can cause stomach-aches. We keep our fibre content high but still balanced so kids can eat more than one bag with no upset tummies!
Each bag is less than 17g of fibre, which means you can indulge safely!

Better for you & the environment

Healthy Hippo is the only low sugar candy brand in North America to have a carbon neutral certification
We produce in a facility that uses renewable energy, and by 2023 will reduce emissions from packing by 30%
Non-GMO Isomalto-oligosaccharides, Soluble vegetable fibre, Pectin, Citric acid, Coconut oil, natural fruit flavors, Colour added (fruit and vegetable extracts), Sodium citrate, Monk fruit juice concentrate, Carnauba wax.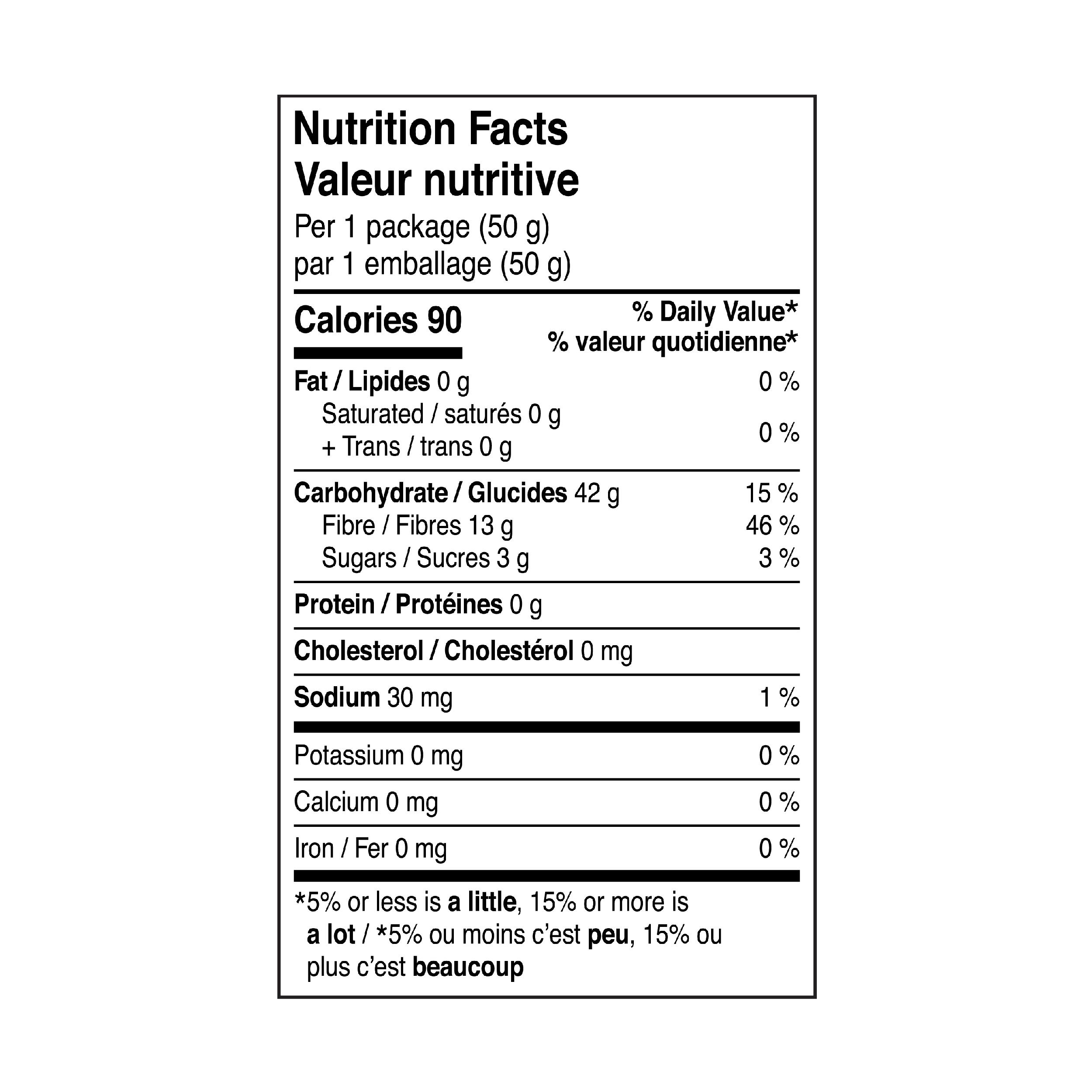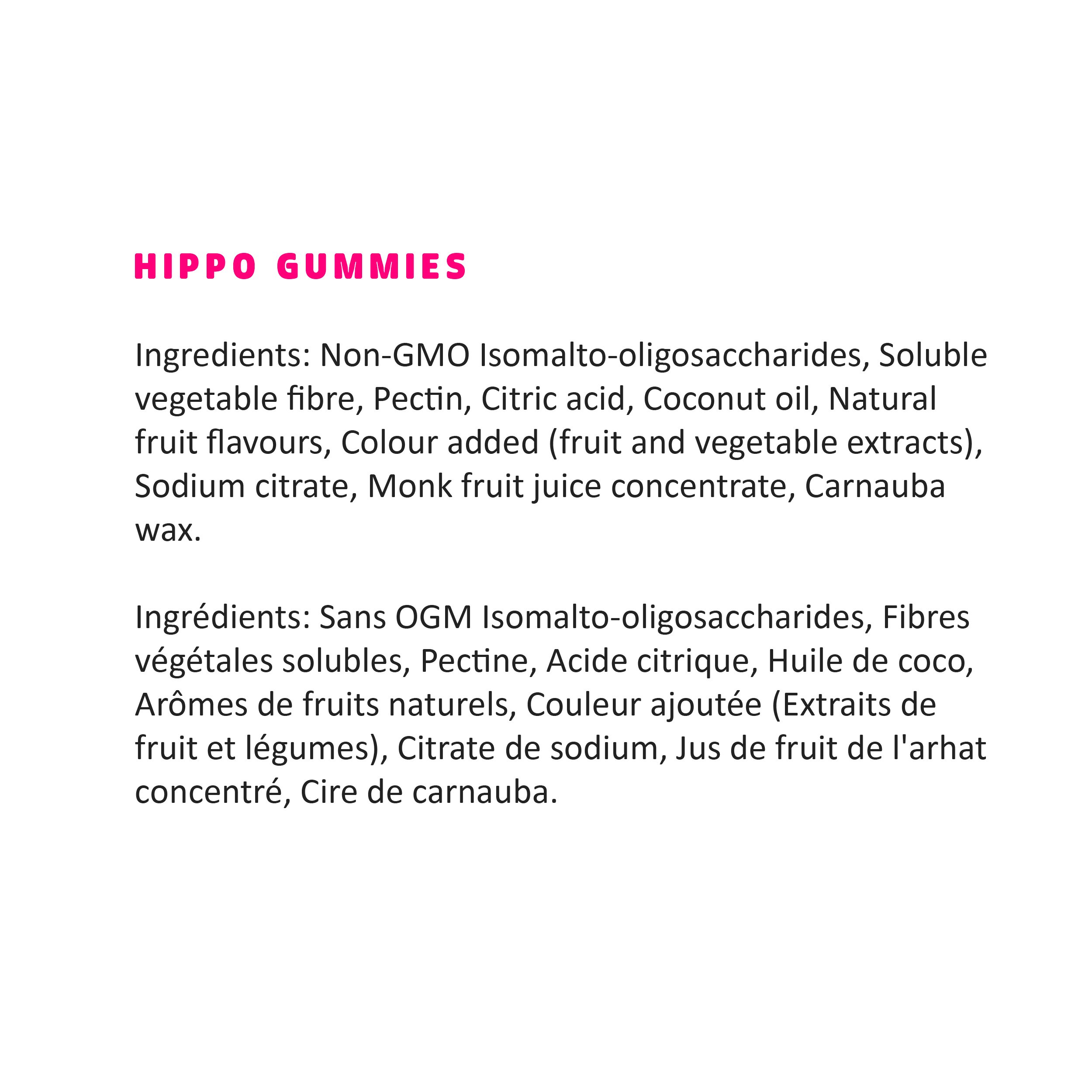 Absolutely delicious!
I love finding low sugar treats that taste good, and these gummies are perfect for that. A bit expensive for everyday, but the quality makes them well worth the indulgence!
Delicious!
The kids and I love these gummies and knowing they're low in sugar makes me feel good about offering these as an alternative.
The Best Candy In The World
I always had a sweet tooth, would carry a pocketful of caramels, jujubes or other candies with me constantly. I have been buying Healthy Hippo candies for over a year now and I have not eaten another type of candy since first trying them. My cravings for sugar based candies and other sweets has completely disappeared.